Human Rights Council (HRC)
The Human Rights Council (HRC) is the key intergovernmental body within the United Nations system responsible for the promotion and protection of all human rights around the globe. It holds three regular sessions a year: in March, June and September. The Office of the UN High Commissioner for Human Rights (OHCHR) is the secretariat for the HRC.
The HRC works by:
Debating and passing resolutions on global human rights issues and human rights situations in particular countries

Examining complaints from victims of human rights violations or activist organizations on behalf of victims of human rights violations

Appointing independent experts (known as "Special Procedures") to review human rights violations in specific countries and examine and further global human rights issues

Engaging in discussions with experts and governments on human rights issues

Assessing the human rights records of all UN Member States every four and a half years through the Universal Periodic Review
---
AWID works with feminist, progressive and human rights partners to share key knowledge, convene civil society dialogues and events, and influence negotiations and outcomes of the session.
With our partners, our work will:
◾️ Monitor, track and analyze
anti-rights actors, discourses and strategies
and their impact on resolutions
◾️
Raise awareness
of the findings of the 
2017 and 2021 OURs Trends Reports.
◾️Support the work of feminist UN experts in the face of backlash and pressure
◾️Advocate for state accountability  
◾️ Work with feminist movements and civil society organizations to advance rights related to gender and sexuality.
Related Content
Kalpana Chakma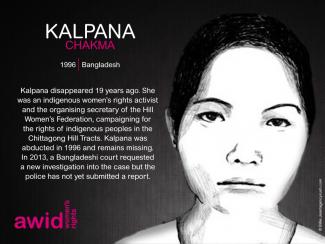 Ivy Josiah
Biography
Ivy N Josiah est une activiste malaisienne pour les droits des femmes. Cette ancienne directrice exécutive de la Women's Aid Organisation (WAO) a conçu et mis en place les services d'hébergement et stratégies de plaidoyer de la WAO depuis sa prise de fonction, en 1982, alors que la WAO ouvrait le premier refuge en Malaisie pour les survivantes de violences domestiques. Ivy sait s'appuyer sur ses compétences de plaidoyer et de mise en réseau pour constituer des coalitions lorsqu'elle travaille avec l'État, le parlement et les médias. Elle a mené des formations dans plus de 15 pays pour préparer des ONG aux sessions de la CEDAW. Ivy est membre du Five Arts Centre et productrice invitée de l'émission NADI (PULSE) de Kini TV sur YouTube.
Elle aime beaucoup danser, cuisiner et créer.
Ika Vantiani Snippet EN
Ika Vantiani
Ika Vantiani is an Indonesian artist, curator and crafter based in Jakarta. Her works explores the idea of being a woman in today's society with the intertwined between media and consumption. Ika uses the discipline of collage and expands it into workshop, installation, and street art. Ika is the member of artist collectives including Micro Galleries, The Collage Club and It's In Your Hands Collective.
Maria Elizabeth Macias Castro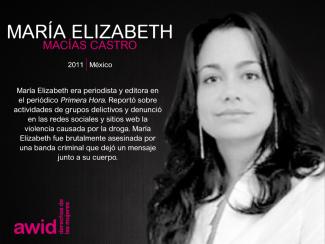 Zephanie Repollo
Biography
Zephanie Repollo est co-directrice régionale de JASS (Just Associates) pour l'Asie du Sud-Est, activiste pour la justice climatique et les droits humains, féministe, communicante, stratégiste et formatrice en éducation populaire politique philippine qui collabore avec divers réseaux en Asie du Sud-Est, et particulièrement les femmes rurales et autochtones et la communauté LGBTQ à la défense des terres, de l'eau, des territoires et des droits. Madame Repollo anticipe partager son expérience afin de contribuer à construire, élargir et soutenir le travail contre le patriarcat, les violences et l'extraction des ressources auxquels sont confrontées les femmes et les filles dans la région.
Elle croit fermement que l'autonomisation des personnes, et particulièrement des femmes au niveau local leur permettant de prendre activement part aux processus décisionnels, est essentiel à l'obtention de changements significatifs.
Referencias de interés
Explora estos proyectos elaborados por los equipos de AWID para promover la defensoría de derechos y perspectivas feministas.
Karen Brandow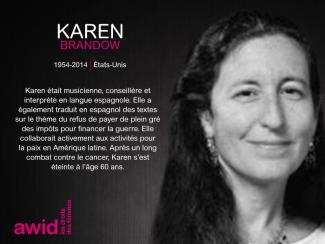 Sabrina Sanchez
Biography
Sabrina se définit comme une femme migrante trans, travailleuse du sexe, mécanicienne automobile, coureuse et transféministe. Née à Mexico, elle se sent privilégiée, en tant que femme trans d'être diplômée en communication de l'UNAM. Malheureusement, le Mexique est un endroit dangereux lorsque l'on est une femme, et être trans n'améliore pas les choses. Voilà 13 ans, elle a ainsi décidé d'émigrer en Europe où elle a adopté le travail du sexe comme stratégie de survie. Être migrante, une personne trans et une travailleuse du sexe implique de porter de nombreux fardeaux et supporter de multiples discriminations, mais grâce à ses collègues travailleuses du sexe, elle s'est libérée de la « stigmatisation de la putain » et a commencé à militer avec APROSEX, l'organisation pour laquelle elle est actuellement secrétaire.
Elle est également porte-parole d'OTRAS, un syndicat de travailleuses du sexe, et de l'International Committee on the Rights of Sex Workers in Europe.
Snippet Welcome Message_Fest (FR)
Message de bienvenue
Hakima Abbas, AWID
"Nous utilisons les outils dont nous disposons pour partager notre résistance, nos stratégies et continuer à renforcer notre pouvoir d'agir et de créer de nouveaux mondes courageux et justes."
Losana McGowan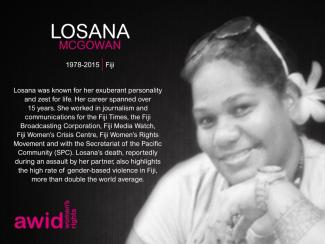 Claudia Montserrat Arévalo Alvarado
Biography
Claudia is a feminist psychologist with a Masters degree in Development Equality and Equity. She has been a human rights activist for 30 years, and a women's rights activist for the last 24.
Claudia works in El Salvador as the co-founder and Executive Director of Asociación Mujeres Transformando. For the past 16 years she has defended labour rights of women working within the textile and garment maquila sector. This includes collaborations to draft legislative bills, public policy proposals and research that aim to improve labour conditions for women workers in this sector. She has worked tirelessly to support organizational strengthening and empowerment of women workers in the textile maquilas and those doing embroidery piece-work from home.
She is an active participant in advocacy efforts at the national, regional and international levels to defend and claim labour rights for the working class in the global South from a feminist, anti-capitalist and anti-patriarchy perspective and class and gender awareness raising. She is a board member with the Spotlight Initiative and its national reference group. She is also part of UN Women's Civic Society Advisory Group. 
Snippet Festival Day 5, 6 Fest (EN)
Assembly as Pleasure: Weaving Feminist Collaborative Projects

Ghiwa Sayegh, Kohl: A Journal for Body and Gender Research
J. Daniel Luther 
Jessa Jordan
María Florencia Alcaraz
Nazlee Saif Arbee

---

Witchcraft, shamanism and other insurgent knowledge against patriarchy

Sofía Blanco Sixtos, Colectiva Feminista MAPAS

 
Jacky Sutton
Juhi Bhavsar
Biography
Juhi est titulaire d'un Baccalauréat [MB1] en Ingénierie informatique, et d'un diplôme supérieur en Télécommunications sans fil et Gestion de projets du Humber College. Elle a exercé son métier d'informaticienne dans de nombreux secteurs, la finance et les commissions scolaires, notamment. Juhi aime écouter de la musique, découvrir des lieux et de nouveaux plats, et les sports d'aventure.
Position
Coordinatrice du support informatique
Snippet Festival Days 8-13_Fest (ES)
Paula Kantor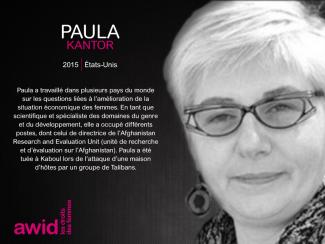 Amy
Biography
Amy Lin has worked in Taiw an Tongzhi (LGBT+) Hotline Association nearly nine years. Since her time Tongzhi Hotline , her has working consistently on lesbian 'sexual and emotional needs and issues. Meanwhile, she also has involved in the other movement for looking positively at different body types for long time, and pushing the social change to be happened.
Club de cinéma féministe: Leitis in Waiting & programmation d'Amérique latine et d'Amérique centrale
Dans cette sélection de films, vous découvrirez les voix de réalisatrices qui ne se contentent pas de restituer les réalités féministes palpitant dans chaque recoin de ce territoire vaste et divers, mais explorerez aussi des oeuvres qui, dans leur conception même, s'interrogent sur le pourquoi, le qui et le comment du cinéma ou de l'audiovisuel. Ces femmes comprennent le cinéma comme un outil de lutte, comme quelque chose de plus que de simples images à apprécier sur un écran. Pour ces réalisatrices ou collectifs de cinéastes, le cinéma et l'audiovisuel constituent un outil capable de promouvoir la discussion, d'ouvrir un débat, bref, une ressource pour la pédagogie populaire et féministe.
Marge Frantz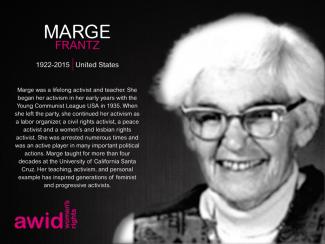 Ellen Murray
Biography
Ellen is the ED of TransgenderNI, lead consultant on the Gender Ideology project at Global Action for Trans Equality and an independent human rights consultant. She is a public appointment to the UK Government's LGBT Advisory Panel since April 2019. She has been campaigning since April 2013 for the rights of trans & non-binary people in Northern Ireland. She is passionate about accessible community building, and is working to bring welcoming, cohesive and easy-to-access community spaces, projects and activism to LGBTQ and trans communities across Northern Ireland and elsewhere.