Building a Feminist Resource Mobilization Strategy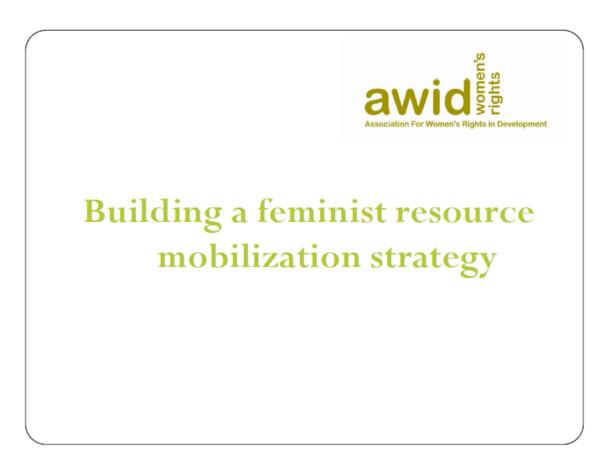 At AWID Forums and other convenings, AWID often hosts sessions focusing on improving resources – both in quality and quantity – for women's rights organizations.
This presentation provides some guiding principles and helpful tips when building a resource mobilization strategy.
We encourage you to use this presentation when building an overall fundraising strategy for your organization, which will provide your organization with long-term and short term direction for building the resources and financial sustainability of your organization.