Resource Mobilization for Women's Rights Organizations and Movements in the Middle East and North Africa
This report captures the highlights and outcomes of the Feminist Resource Mobilization Strategy Meeting for Women's Rights Organizations & Movements in the MENA Region, convened by AWID and the Global Fund for Women in Marrakech, Morocco. 
The meeting took place from April 19-22, 2008, and provided a space for over 50 participant organizations to receive important information on funding for women's rights work particularly in the MENA region, analyze and define new strategies, engage in multigenerational work, network, build alliances and gain critical skills. It was also an opportunity for women's rights activists from the region to both celebrate their successes and develop concrete strategies to build and reenergize the movement.
---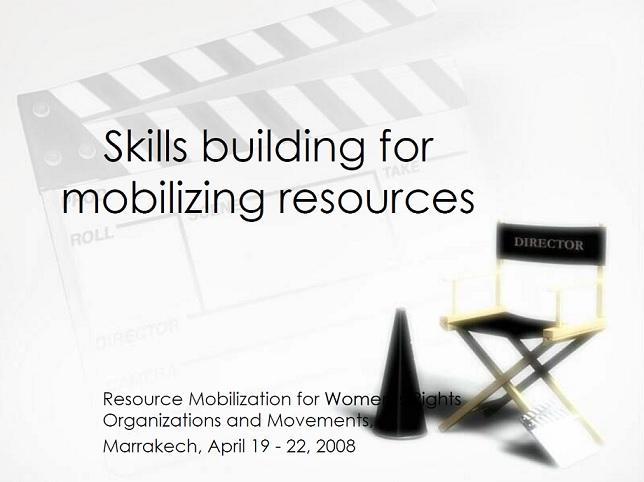 See also
Skills Building for Resource Mobilization: