The gap between laws and reality for Colombian domestic workers
FRIDAY FILE: On September 5, 2013 the Domestic Workers Convention (C189), adopted by International Labour Organization (ILO) in 2011, entered into force. A year later, AWID spoke to Andrea Londoño S., Coordinator of the citizens' initiative Hablemos de Empleadas Domésticas (Let's Talk About Women Domestic Workers) from Medellin, Colombia, who outlines the legal landscape, how women domestic workers are organizing, and the challenges they face.
---
Data provided by the National Administrative Department of Statistics of Colombia (DANE in Spanish) to the ILO in 2004, shows that there are almost a million people working as domestic workers. The Ministry of Labour indicates that 750,000 of them are women.
AWID: What is the composition of the women's domestic workers movement in Colombia? How does it intersect with Indigenous, Afro-descendant and other women's groups?
Andrea Londoño (AL): In 2013 in Medellin, 28 women created the Women Domestic Workers' Union (Utrasd in Spanish), that now has about 200 members. Utrasd was born out of a research project to learn more about the situation of Afro-descendant women in Medellin, most of whom were domestic workers, and thus the union is mainly composed of Afro-descendants but there are also white, mestizo and indigenous women. Its mission is to protect the labour rights of women domestic workers in general, which also implies working against racial and gender-based discrimination.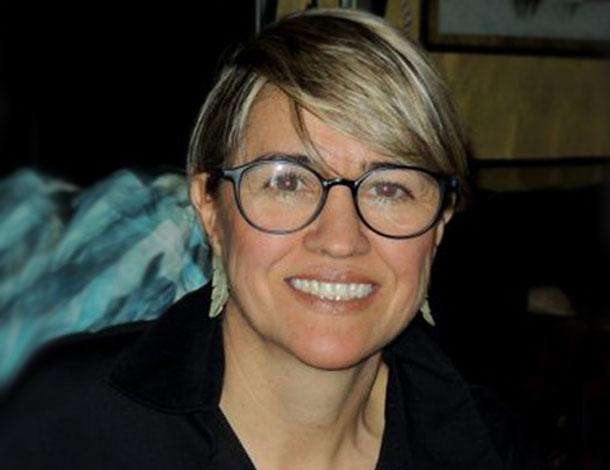 This initiative has been supported by the National Union School (ENS in Spanish) and by Let's Talk About Women Domestic Workers. ENS provided legal advice for their statutes; training on human, labour and union rights for women domestic workers; and the logistics for the union to operate. The citizens' movement has supported Utrasd with communications to make the union visible and position it through social media networks and academic events.
Right now, the Utrasd union is the most active organization that domestic workers have. Its members meet weekly at the ENS and their Board has been supported by the Workers' Confederation. At the ENS they are trained and also have a space to work collectively on a work-plan for the union.
AWID: Could you describe the situation of these women workers?
AL: Domestic work is the main source of urban employment for women in Colombia (33.6%). These women are the invisible labour force that allows a large portion of the country's population to work and develop, however they continue to be discriminated against by citizens and their institutions. The 2013 research titled Barriendo la Invisibilidad (Sweeping Invisibility Away), found that 61.9% of domestic workers had an average monthly income ranging between US$ 81 and US$ 161, while the current minimum wage was US$ 315. Also, 91% worked between 10 and 18 hours per day, often including Saturdays, hindering their opportunities for schooling or training; 90.5% were not paid for working overtime, only 33.3% had access to social security and 50% were not registered with any retirement scheme.
In spite of the legal advances that have taken place in the last three years, the labour and life situation of women domestic workers (most of whom are heads of households) is one where they are subjected to workplace, gender and racial discrimination.
AWID: What laws are in place to promote their rights? Has the ILO Convention 189 been ratified and how does it affect the current legal framework?
AL: Throughout Colombian history there has never been a more favourable time, in legal and political terms, to improve the labour and life conditions of women domestic workers. Laws are very important, but there is a considerable gap between laws and daily life. There is a strong need for a campaign to mobilize citizens and employers, who now have the power to translate the laws into concrete changes for domestic workers.
Law 1595 incorporating the ILO Convention 189 was passed in 2012 and it expresses the national government's will to protect domestic workers' labour rights and its commitments before the ILO. In 2013, Decree 721 was passed, regulating domestic workers' registration into the Family Benefits System. In November last year the Labour Ministry issued Decree 2616 (November 20, 2013) regulating social security payments for employees working for periods shorter than a month and labour training for informal workers.
In Colombia women domestic workers are also protected by the labour laws that apply to all workers, except in two aspects: they are excluded from receiving bonuses[1]and those who sleep in the house of their employers ("internal" domestic workers) must work two hours more than all other Colombian workers. Up to now we have not managed to get the reasoning behind this arbitrariness.
With these new laws, over last two years we have seen the creation of companies that subcontract domestic workers and provide their services to end-users.

AWID: What are the ongoing challenges for women domestic workers in Colombia?
AL: In spite of all the recent advancements at the legal level, there are multiple challenges. Women domestic workers, who are responsible for the care of thousands of children, adolescents, sick and elderly persons, and of the houses they work in, continue to be subjected to labour and sexual mistreatment, harassment and abuse, as well as to racial discrimination[2] by their employers. These crimes are hidden in the workplace and undermine the workers' self-esteem and their quality of life.
The fragility of their citizen rights and the difficulties this implies for them to build public assets for themselves is also a concern. Many lack identification documents, most have only a minimum level of literacy and schooling, are unaware of their civil rights and are politically uninvolved. That is, they are invisible and we could even say non-existent for the State, democracy and its institutions.
One of the main difficulties for any intervention to address this problem is how dispersed these workers are - each one is within a single production or labour unit (a home), geographically distinct and distant from the others, and their possibilities of exerting pressure as a group are more remote than in the case of those working, for example, in corporate productive units.
Fiscal or labour inspectors from the government face the same difficulty at the time of fulfilling their obligations. Meaning, nowadays women domestic workers in Colombia are at the mercy of their employers and these "patrones", as they are called in Colombia, are mostly ignorant of the labour laws protecting their domestic workers or openly disregard them with the excuse of compensating their workers with intangible goods like "affection" or "good treatment", or with overvalued goods and services such as housing and food. This is one of the most flagrant contradictions: an employer claims that her worker is "the most important family member", that she "is almost a family member", or that "without her, my family would be a chaos". But this high valuation is not reflected in the respect for her labour rights, particularly those regarding minimum wage, social benefits and a working day that does not go beyond eight hours for external or "daily" workers and ten for "internal" ones.
AWID: How are women domestic workers organizing to monitor compliance with the Convention and national laws?
AL: Right now, the Utrasd union does not have the required infrastructure to monitor compliance with the Convention, but the National Union School and the Let's Talk About Women Domestic Workers movement are doing this hard work.
---
[1] The bonus is normally an additional month's salary, half of it is paid by mid-year and the other half around Christmas (end of the year). It is a bonus given by employers to workers because of the surplus or utilities produced by the company. Domestic workers are excluded from receiving this bonus because the home is not considered a productive economic unit in the same way as businesses are. We consider that employers hire a domestic worker to create a surplus and thus they should also receive this bonus.
[2] Internet. El Espectador. El Sindicato de Muchachas Negras. Consulted on August 20, 2014.