Co-Creating Feminist Realities
While we dream of a feminist world, there are those who are already building and living it. These are our Feminist Realities!
What are Feminist Realities?
Feminist Realities are the living, breathing examples of the just world we are co-creating. They exist now, in the many ways we live, struggle and build our lives.
Feminist Realities go beyond resisting oppressive systems to show us what a world without domination, exploitation and supremacy look like.
These are the narratives we want to unearth, share and amplify throughout this Feminist Realities journey.
Transforming Visions into Lived Experiences
Through this initiative, we:
Create and amplify alternatives: We co-create art and creative expressions that center and celebrate the hope, optimism, healing and radical imagination that feminist realities inspire.

Build knowledge: We document, demonstrate & disseminate methodologies that will help identify the feminist realities in our diverse communities.

Advance feminist agendas: We expand and deepen our collective thinking and organizing to advance just solutions and systems that embody feminist values and visions.

Mobilize solidarity actions: We engage feminist, women's rights and gender justice movements and allies in sharing, exchanging and jointly creating feminist realities, narratives and proposals at the 14th AWID International Forum.
---
The AWID International Forum
As much as we emphasize the process leading up to, and beyond, the four-day Forum, the event itself is an important part of where the magic happens, thanks to the unique energy and opportunity that comes with bringing people together.
We expect the next Forum to:
Build the power of Feminist Realities, by naming, celebrating, amplifying and contributing to build momentum around experiences and propositions that shine light on what is possible and feed our collective imaginations

Replenish wells of hope and energy as much needed fuel for rights and justice activism and resilience

Strengthen connectivity, reciprocity and solidarity across the diversity of feminist movements and with other rights and justice-oriented movements
Learn more about the Forum process
We are sorry to announce that the 14th AWID International Forum is cancelled
Given the current world situation, our Board of Directors has taken the difficult decision to cancel Forum scheduled in 2021 in Taipei. 
Related Content
Marilu Miranda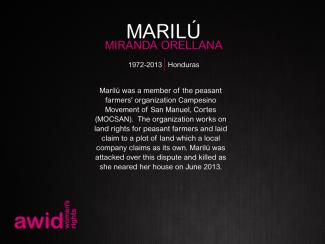 Do I need a visa to attend the Forum in Taipei?
You DO NOT need a visa to attend the Forum in Taipei if you hold a passport from one of the following countries (the allowed length of your stay varies from one country to another):
Andorra, Australia, Austria, Belgium, Bulgaria, Brunei, Canada, Chile, Croatia, Cyprus, Czech Republic, Denmark, Estonia, Eswatini, Finland, France, Germany, Greece, Guatemala, Haiti, Honduras, Hungary, Iceland, Ireland, Israel, Italy, Japan*, Republic of Korea, Latvia, Liechtenstein, Lithuania, Luxembourg, Malta, Marshall Island, Monaco, Netherlands, New Zealand, Nicaragua, Norway, Palau, Paraguay, Philippines, Poland, Portugal, Romania, Russia, San Marino, Slovakia, Slovenia, Spain, Sweden, Switzerland, Tuvalu, the United Kingdom, the United States of America,and Vatican City State, Belize, Dominican Republic, Malaysia, Nauru, St. Kitts and Nevis, Saint Lucia, Saint Vincent and the Grenadines, Singapore.
People with any other passport WILL NEED A VISA to come to Taipei.
---
Please note:
It is likely that, once you have registered to attend the Forum, you will get an event-related code that will allow you to apply for your visa electronically regardless of your citizenship.
We will let you know more about this when the Registration opens.
Charlotte Schaer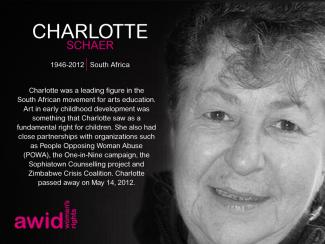 Fabiola Osorio Bernáldez
From "WID" to "GAD" to Women's Rights: The First Twenty Years of AWID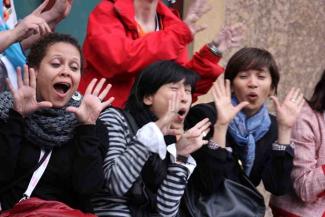 In 2002 AWID celebrated its 20th anniversary. Given the challenging political, economic and funding environment in which women's organizations must survive, a milestone such as this is worthy of recognition.
In the past two decades the geo-political landscape has been transformed and development theories have come and gone, but approaches to ensure women benefit from development processes have endured.
In its twenty-year history, AWID grew from a volunteer organization for U.S. "Women in Development" (WID) specialists to an international network striving to support proactive and strategic gender equality research, activism and policy dialogue.
On the occasion of its 20th anniversary, this paper charts not only the changes in AWID's organizational structure and goals but also the shifts in policy approaches to gender equality in a changing global environment, through the lens of a membership organization committed to improving the lives of women and girls everywhere.