Co-Creating Feminist Realities
While we dream of a feminist world, there are those who are already building and living it. These are our Feminist Realities!
What are Feminist Realities?
Feminist Realities are the living, breathing examples of the just world we are co-creating. They exist now, in the many ways we live, struggle and build our lives.
Feminist Realities go beyond resisting oppressive systems to show us what a world without domination, exploitation and supremacy look like.
These are the narratives we want to unearth, share and amplify throughout this Feminist Realities journey.
Transforming Visions into Lived Experiences
Through this initiative, we:
Create and amplify alternatives: We co-create art and creative expressions that center and celebrate the hope, optimism, healing and radical imagination that feminist realities inspire.

Build knowledge: We document, demonstrate & disseminate methodologies that will help identify the feminist realities in our diverse communities.

Advance feminist agendas: We expand and deepen our collective thinking and organizing to advance just solutions and systems that embody feminist values and visions.

Mobilize solidarity actions: We engage feminist, women's rights and gender justice movements and allies in sharing, exchanging and jointly creating feminist realities, narratives and proposals at the 14th AWID International Forum.
---
The AWID International Forum
As much as we emphasize the process leading up to, and beyond, the four-day Forum, the event itself is an important part of where the magic happens, thanks to the unique energy and opportunity that comes with bringing people together.
We expect the next Forum to:
Build the power of Feminist Realities, by naming, celebrating, amplifying and contributing to build momentum around experiences and propositions that shine light on what is possible and feed our collective imaginations

Replenish wells of hope and energy as much needed fuel for rights and justice activism and resilience

Strengthen connectivity, reciprocity and solidarity across the diversity of feminist movements and with other rights and justice-oriented movements
Learn more about the Forum process
We are sorry to announce that the 14th AWID International Forum is cancelled
Given the current world situation, our Board of Directors has taken the difficult decision to cancel Forum scheduled in 2021 in Taipei. 
Related Content
Camille Lepage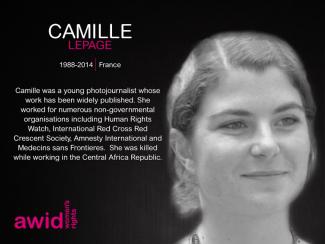 Intisar Al-Hasairi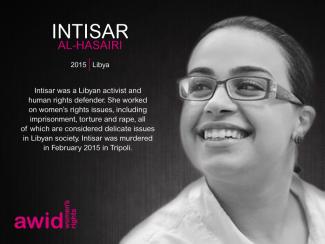 Francela Mendez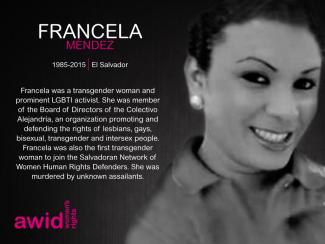 Carole Seymour-Jones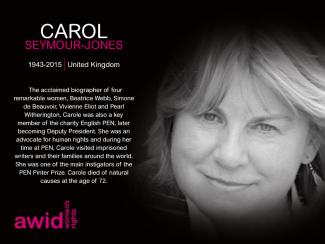 Ana Lilia Gatica Romulo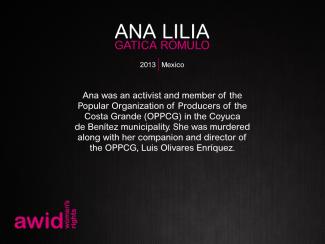 Genvieve Sidaros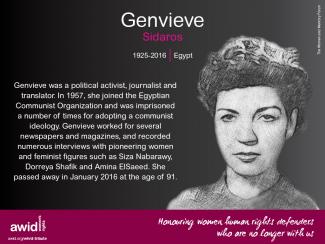 Fatoumata Siré Diakité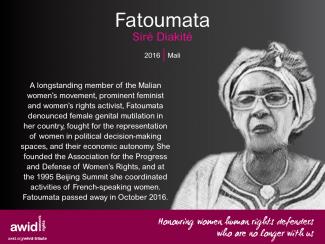 Lohana Berkins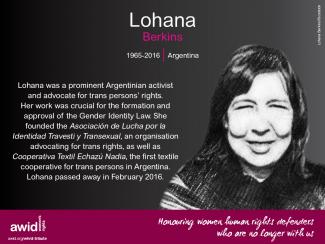 Reason to join 3
Share your stories and hear from others. By connecting our experiences, narratives and proposals we help co-create and amplify Feminist Realities.
Ofelia Maria Mosquera Usuga
Cause of death / disappearance

Killed / Asesinada / Assassinée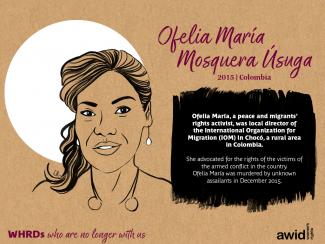 Forum anchors (Forum page)
Forum Anchors
The AWID Forum will be organized around 6 interconnected topics. These 'anchors' center feminist realities.
Yoryanis Isabel Bernal Varela
Cause of death / disappearance

Killed  / Asesinada / Assassinée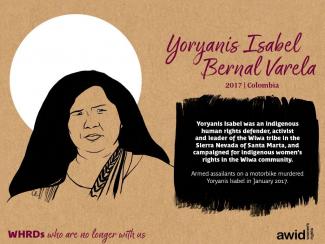 FRMag - Ashawo Work na Work
"Ashawo Work na Work": How Young Ghanaian Feminists Are Making Feminist Futures A Reality
by Fatima B. Derby
In 2017, the AWID #PracticeSolidarity campaign highlighted how young feminists could build feminist futures by showing up for one another, being in cross-regional conversations with one another, marching in solidarity with other activists and collaborating between movements.  (...)
< artwork: "Let it Grow" by Gucora Andu
Orouba Barakat
Cause of death / disappearance

Killed / Asesinada / Assassinée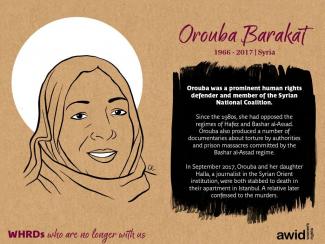 Film club - intro
As part of AWID's Feminist Realities journey, we invite you to explore our newly launched Feminist Film Club: a collection of short and feature films selected by feminist curators and storytellers from around the world, including Jess X. Snow (Asia/Pacific), Gabrielle Tesfaye (Africa/African Diaspora), and Esra Ozban (South West Asia, North Africa). Alejandra Laprea is curating the Latin & Central American program, which we'll launch in September during AWID's Crear, Résister, Transform: A Festival for Feminist Movements. In the meantime, look out for announcements on special films screenings and conversations with filmmakers!
Jane Julia de Oliveira
Cause of death / disappearance

Killed / Asesinada / Assassinée