Co-Creating Feminist Realities
While we dream of a feminist world, there are those who are already building and living it. These are our Feminist Realities!
What are Feminist Realities?
Feminist Realities are the living, breathing examples of the just world we are co-creating. They exist now, in the many ways we live, struggle and build our lives.
Feminist Realities go beyond resisting oppressive systems to show us what a world without domination, exploitation and supremacy look like.
These are the narratives we want to unearth, share and amplify throughout this Feminist Realities journey.
Transforming Visions into Lived Experiences
Through this initiative, we:
Create and amplify alternatives: We co-create art and creative expressions that center and celebrate the hope, optimism, healing and radical imagination that feminist realities inspire.

Build knowledge: We document, demonstrate & disseminate methodologies that will help identify the feminist realities in our diverse communities.

Advance feminist agendas: We expand and deepen our collective thinking and organizing to advance just solutions and systems that embody feminist values and visions.

Mobilize solidarity actions: We engage feminist, women's rights and gender justice movements and allies in sharing, exchanging and jointly creating feminist realities, narratives and proposals at the 14th AWID International Forum.
---
The AWID International Forum
As much as we emphasize the process leading up to, and beyond, the four-day Forum, the event itself is an important part of where the magic happens, thanks to the unique energy and opportunity that comes with bringing people together.
We expect the next Forum to:
Build the power of Feminist Realities, by naming, celebrating, amplifying and contributing to build momentum around experiences and propositions that shine light on what is possible and feed our collective imaginations

Replenish wells of hope and energy as much needed fuel for rights and justice activism and resilience

Strengthen connectivity, reciprocity and solidarity across the diversity of feminist movements and with other rights and justice-oriented movements
Learn more about the Forum process
We are sorry to announce that the 14th AWID International Forum is cancelled
Given the current world situation, our Board of Directors has taken the difficult decision to cancel Forum scheduled in 2021 in Taipei. 
Related Content
Feminist Alternatives Project
As feminists many of us feel frustrated as we lurch from one political 'moment' to another; our work constrained by the parameters of organisational mandates, funding trends or political agendas, our time spent arguing over the need for gender analysis rather than building alliances for change.
---
The Gender & Development Network's project on Feminist Alternatives provides space to consider what is important, to listen deeply to others and to accept challenges to our assumptions. Transformative progress towards feminist societies requires fundamental change that is context-specific, recognising intersectionality, the multiplicity of feminism, and the pivotal role of women's collective action.
Rather than attempt to write a single paper, we have therefore produced a collection of thought pieces from academics, activists and practitioners around the world – not to suggest that we have the answers, but rather to encourage and provoke debate with the hope that more articles can be added in the future.
We are delighted to link our collection to AWID's Feminist Propositions for a Just Economy.
The Devil is in the Details
Free ebook on Women's rights and Religious fundamentalisms
Religious fundamentalisms have particularly high costs for women and girls
In a global picture of rising religious fundamentalisms, this ebook details the grave human rights violations, and violations of women's rights in particular, caused by state-sponsored fundamentalism, as well as by fundamentalist non-state actors such as militias, religious community organizations, and individuals.
It is vital to promote intersectional feminist understandings of power and privilege, and to apply these to questions of religion and culture.

AWID Member Community Guidelines
Co-creating welcoming and safe spaces
The co-creation of our feminist realities starts with ourselves and how we treat each other. We are dedicated to creating and protecting safe and supportive spaces for our communities both online and in person. We also consider that safe and welcoming spaces are co-owned and co-created.
We  expect our members to act in a manner that is ethical, responsible and consistent with the values of AWID and assume collective responsibility to ensure an atmosphere of mutual respect and solidarity. 
---
All AWID members are encouraged to: 
Connect with others, help break isolation and further solidarity.  It's easy to feel lost and alone, and a little friendliness and responsiveness goes a long way.

Interact and engage peacefully. Differences in opinion will naturally arise, so please think of these differences as useful for expanding your thinking and ways of seeing the world.

Help build a space that recognizes and validates multiple lived experiences and diversities of bodies and gender expressions. Recognize that we all carry intersectional identities.

Use inclusive language. Be respectful of how people want to be referred to in terms of gender identity or expression (like pronouns), and practice inclusive language. 

Listen and make adjustments in your behavior and ways of engaging if someone says they feel uncomfortable. Don't ask others questions that you wouldn't want to be asked yourself.

Help challenge oppressive behavior, which includes harassment, verbal or physical violence, violation of consent, and any action that perpetuates classism, ageism, ableism, racism, misogyny, heterosexism, transphobia and other oppressions.  If needed, please reach out to AWID staff. 

Practice speaking and listening with an open mind and heart and without judgement.

Be honest, open and heartfelt. Speak and share authentically about your experiences, your challenges, your hopes and dreams, and your vision for your own life and your community.

Practice active listening and self-awareness. Be aware of how much time and space you are taking up- leave room for others, practice active listening and learning.

Be mindful and credit others for their work and activism. Remember that we are all working collectively to contribute to change-- Ensure that you recognize the contribution of others and credit them when appropriate e.g. in discussions, or in articles, pictures etc.

Stay safe! We encourage you to take measures to protect yourself online and in person, especially if you have reason to believe that speaking out will put you in danger. Members may use aliases or profile images that conceal their identity. For more information please refer to the "Digital Security First Aid Kit for Human Rights Defenders" produced by APC - Association for Progressive Communications. 

 Respect the privacy needs of others! Do not share or forward any information without explicit permission.
---
Please note:  
AWID reserves the right to delete comments, suspend or revoke membership when our community guidelines have been violated. AWID members are not authorised to represent AWID in any official capacity unless stipulated in writing. Members cannot use AWID spaces to proselytize or recruit members to join a religious faith or organisation. Members cannot use AWID spaces to request funds for personal use although links to external fundraising efforts or activism campaigns are permissible.
 
#MeToo in China

The #MeToo movement in China was ignited in January 2018, impelled by the momentum of the #MeToo movement around the globe. The movement was a response to cultural and systemic problems in relation to gender and power within China. The foundation of the movement was laid over decades, with many years of debate and advocacy for gender equality finally erupting into a tremendous force across society. #MeToo has been driven mainly by young people, among whom are countless anonymous women and their allies, and they search for opportunities to realize the ultimate "Chinese Dream": to transform China into a country with gender equality.
 
The environment for #MeToo movement is extremely adverse in China: the rule of law, the fairness and transparency of government action, and freedom of speech cannot be taken for granted by the movement in China but are the very goals it fights for. From the beginning, it has been an intense struggle, with every victim or activist who comes forward running tremendous risks. From being silenced, humiliated, or retaliated against, to having their safety jeopardized, every success of the #MeToo movement has been won by those who are courageous enough to bear the costs of speaking out and defying censorship.
 
#MeToo in China Exhibition was first held in 2019 and toured in 5 cities. The aim of the exhibition is to bring the personal experiences of the victims and activists to greater prominence and, through engagement with these stories, to inspire our audience to join in the fight. The exhibition has itself become a part of the #MeToo struggle—the exhibition has been beset by challenges on its tour throughout China, on more than one occasion even facing closure.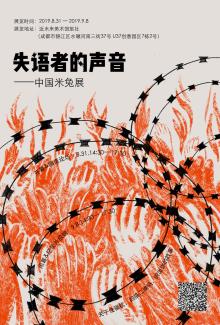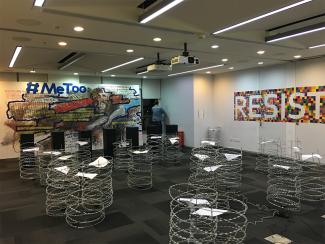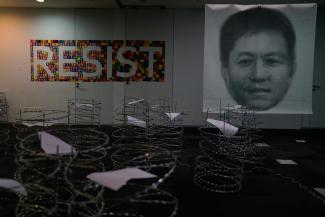 Global Alliance for Sustainable Feminist Movements
The Global Alliance for Sustainable Feminist Movements is an emerging multi-stakeholder initiative focused on exponentially increasing, sustaining, and improving financial and political support for women's rights and feminist organizations and movements. Announced at the Generation Equality Forum (GEF) in July 2021, a collaborative design process is being led by a Planning Group that consists of the following partners Canada, Netherlands, Ford Foundation, Hewlett Foundation, Gender Funders Co-Lab, the Association for Women's Rights in Development (AWID) / Count Me In! Consortium (CMI!), Realizing Sexual and Reproductive Justice (RESURJ), Global Fund for Women, the Equality Fund, PROSPERA, Urgent Action Fund Africa, Women's Fund Asia (WFA), and Fondo Semillas.
AWID is holding the Interim Secretariat function for the Global Alliance, until a final secretariat is agreed upon.
Why a Global Alliance for Sustainable Feminist Movements?
Because we recognize the power and impact of feminist movements and want to see them funded and supported in a way that acknowledges their capacity and central role in advancing and sustaining all aspects of gender equality work at local, regional, and global levels. While the Global Alliance will take on an advocacy role to increase the number and diversity of funders supporting feminist movements, funds, and organizations, it is not envisioned as a pooled funding mechanism, nor will it administer funds.
Because it's not just about quantity of funding, but quality – in other words flexible, multi-year core support directly to feminist change-makers. Many funders struggle to provide this kind of support and we believe a cross-sectoral community of exchange, learning and peer support can help funders shift their modalities to more effectively support feminist movements and achieve the kinds of impacts they're looking for.
Because whether civil society or government, funder or grantee, we will be stronger when we come together to increase and improve support for feminist movements, with space to learn from and understand each other, to raise our voices around shared demands, and in disagreement when we must, to help us all do better. The Global Alliance is the only space of its kind at the global level that aims to function with a co-leadership model across these various sectors to strengthen political and financial support for feminist movements.
What's the status of the Global Alliance design process?
There is a vibrant group of over 100 institutions and organizations taking part in the Global Alliance Reference Group. Reference Group members participate in occasional surveys and on-line consultations to provide input and feedback about the design of the Global Alliance (its goals, priorities, governance and accountability mechanisms).
Consultations with the Reference Group are ongoing and focus on issues, such as governance, programs, and values. Reports of the consultation will be displayed here as they become available.
| | |
| --- | --- |
| | |
| Report #2: Kick-off meeting report and survey results. | Report #3:Clarifying our Purpose, Charting the Way Forward. |
Based on the inputs from the consultative design process, the Global Alliance for Sustainable Feminist Movements aims to launch its pilot operational form by mid 2022.
How can I get involved in the Global Alliance for Sustainable Feminist Movements?
If you would like to participate in the design process for the Global Alliance that is already underway, join the Reference Group
Click to join 
If you have specific questions about the Global Alliance for Sustainable Feminist Movements, email us.
كلمة العدد
ترجمة رولا علاء الدين
كلمة العدد

فقدان الكلام  

غوى صايغ

تشينيلو أونوالو
---

«لمّا نكون مُستَقتِلين للتغيير، لِكوننا في حالة مرضٍ وتمرّدٍ في آنٍ واحد، تخلو لغتنا من التعقيد وتنصقل لتعكس أبسط ركائزها. (...) لكن، ومع استمرار المرض والثورة، تصبح اللغة المُصاغة في هذه الحالة وعنها أكثرَ عمقاً وأكثرَ تعبيراً عن الفوارق الدقيقة، وتكون منغمسة انغماساً شديداً في التجربة الإنسانية التي يواجه فيها المرءُ حدودَه عند نهاية العالم».
  - جوانا هيدفا 

 
---
بدأنا التخطيط لعدد المجلّة هذا مع نانا داركوا قُبيل مهرجان «ابدعي، قاومي، غيٍّري: مهرجان للحراكات النسوية» لجمعية «حقوق المرأة في التنمية» AWID، وانطلقنا وقتها من سؤالٍ هو بالأحرى ملاحظة حول حالة العالم، ورغبة في تغيير الاعتقادات السائدة: لماذا لا تزال جنسانيّاتنا وملذّاتنا تخضع للترويض والتجريم مع أنّه يتمّ تذكيرنا مراراً وتكراراً بأنّها لا تأتي بأيّ قيمة أو تطوّر؟ واستنتجنا أنّ جنسانيّاتنا، لمّا تتجسّد، فيها ما يتعارض مع النظام العالمي الذي ما زال يتجلّى من خلال ضوابط الحدود، والتمييز العنصري في توزيع اللقاح، والاستعمار الاستيطاني، والتطهير العرقي، والرأسمالية المُستشرية. هل يمكننا إذاً القول إنّ لجنسانيّاتنا قدرةٌ تعطيليّة؟ وهل يصحّ هذا القول عندما ننظر إلى واقع حركاتنا التي يتمّ الاستيلاء عليها ومأسستها في سعيها للتزوّد بالموارد؟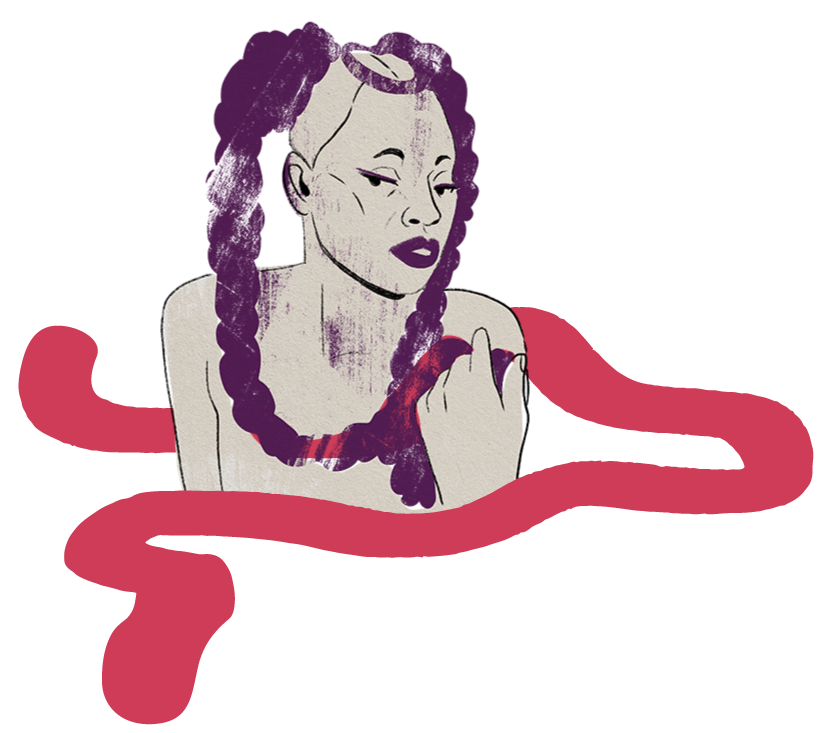 عندما يصبح عملنا المتجسّد مادةً ربحية في أيدي الأنظمة التي نسعى إلى إزالتها فلا عجب أنّ جنسانيّاتنا وملذّاتنا توضَع جانباً من جديد، لا سيّما أنّها ليست مُربِحة بما فيه الكفاية. لقد تساءلنا، في مواقف عدّة خلال إنتاج هذا العدد، ما الذي سيحدث إذا رفضنا مراعاة خدمات الرأسمالية الأساسية؟ لكن هل نجرؤ على هذا التساؤل وقد أنهكنا العالم؟ ربما يتمّ تجاهل جنسانيّاتنا بهذه السهولة لأنها لا تُعتَبَر أشكالاً من أشكال الرعاية. ربما ما نحتاجه هو أن نعيد تصوّر الملذّة كشكلٍ من أشكال الرعاية الجذرية، تكون أيضاً مناهضة للرأسمالية وللمؤسساتية.
بدأنا العام الثاني على التوالي لحالة الجائحة العالمية وكان لا بدّ أن تركّز مقاربتنا للتجسيدات العابرة للحدود القومية على ملاحظة سياسيّة واحدة: أنّ الرعاية هي شكل من أشكال التجسيد. وبما أنّ جزءاً كبيراً من عملنا يتمّ حالياً من دون أيّ اعتبار للحدود بيننا وفينا فنحن جميعاً متجسّدون بشكلٍ عابرٍ للحدود القومية، ونحن جميعاً نفشل. نحن نفشل في رعاية ذاتنا، والأهمّ أننا نفشل في رعاية الآخرين. 
هذا الفشل ليس من صنع أيدينا.
إنّ الكثير من أهالينا اعتبروا العملَ مقايضةً، أي أنّه شيءٌ يُعطى مقابل أجرٍ وضمانة بالحصول على الرعاية. صحيحٌ أنّه تمّ الإخلال بهذه المقايضة أحياناً، لكنّ أهالينا ما كانوا يأملون أنّ عملهم سيوفّر لهم الرِضا الذاتي، وكانوا يعتمدون لهذا الغرض على نشاطهم الترفيهي وهواياتهم ومجتمعاتهم. أمّا اليوم، فنحن، أولادهم الذين تمّت تهيأتنا لنعتبر العمل متشابكاً مع الشغف، توقّعاتنا مختلفة تماماً. نحن لا نفرّق بين العمل والترفيه ونعتبرهما عنصراً واحداً، وبالنسبة للكثيرين بيننا، العمل بات يجسّد الذات بكاملها.
إنّ الرأسمالية القائمة على الأبويّة والمغايَرة الجنسية لا ترى لنا أيّ قيمة، ناهيك عن عملنا وجنسانيّاتنا. إنّه نظامٌ سيستمر في طلب المزيد والمزيد منك إلى يوم مماتك، وبعدها سيستبدلك بشخصٍ آخر. يُنتَظَر منّا أن نكون على اتصال بالإنترنت في كلّ الأوقات، ما يعني أنّه لا يمكننا الانصراف عن العمل حتى لو شئنا ذلك. إنّ هذا التَتْجير للعمل وفصله تماماً عن الشخص قد تسلّل إلى كلّ ناحية من نواحي حياتنا، ويتمّ ترسيخ هذا التَتْجير حتى في الأوساط الأكثر نسويّة والأكثر تمرّداً وتشدّداً.
لطالما حمَلَت تطلّعات الرأسمالية ضرراً كبيراً بالأجساد التي لا تتوافق مع النموذج المثالي، وأولئك الذين يسعون إلى ترسيخ سلطتهم استغّلوا الجائحة كفرصة لاستهداف النساء والأقلّيات الجنسية وكلّ مَن يعتبرونه دون المستوى.
تمّ إعداد هذا العدد الخاص بفعل هذا الواقع، وطبعاً، رغماً عن هذا الواقع.
لقد قدّم المساهمون/ المساهمات والعاملون/ العاملات كلّهم تقريباً مجهوداً يفوق طاقاتهم، وكلٌّ من الأعمال الواردة هنا هو نتاجُ سعيٍ شغوف ولكن أيضاً نتاج حالة إنهاكٍ شديد. 
يشكّل هذا العدد، بطريقة غايةً في الواقعية، تجسيداً للعمل العابر للحدود القومية، علماً أنّ أيّ عمل في عصرنا الرقمي أصبحَ عابراً لتلك الحدود. وفيما فُرِضَ علينا تقبّل حدود جديدة، وهي حدود لا تخالف النظام القائم سابقاً بل تعزّزه، اختبرنا مباشرةً، إلى جانب مساهمينا، كيف تستنزف الرأسمالية طاقاتنا القصوى – كيف يصبح من الصعب بناء الحجج المتماسكة لا سيّما حينما تكون خاضعة لموعد التسليم. إننا نعاني بشكلٍ جَماعي من فقدان الكلام لأننا أساساً نعاني من فقدان العوالم.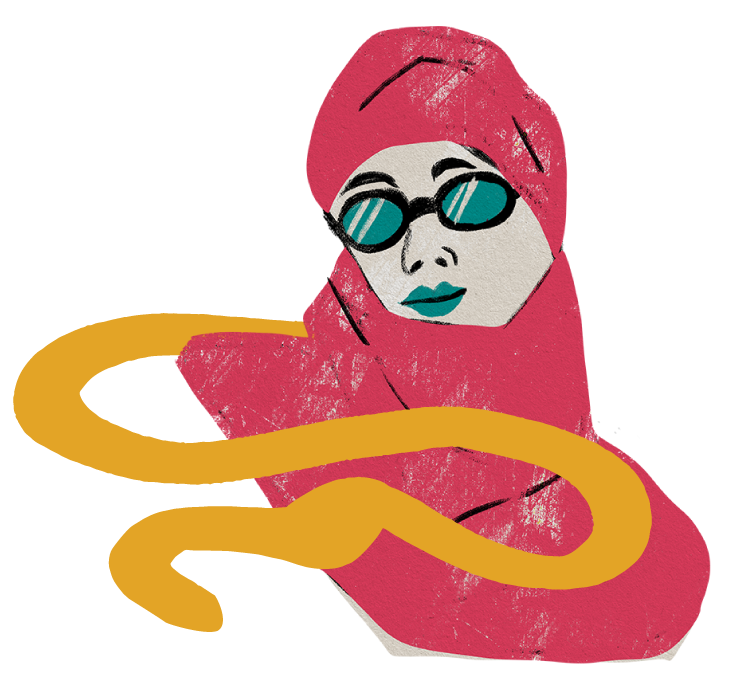 الشعور بالضياع والوحدة في عالم الرأسمالية القائمة على الأبوية والمغايَرة الجنسية هو بالتحديد ما يجعل من الضروري أن نعيد تقييم أنظمة الرعاية التي نتّبعها وأن نُعيد النظر فيها. لقد حوّلنا هذا العدد بوسائل عدّة إلى مهمّة لإيجاد الملذّة في الرعاية. فبما أنّه بات من الصعب بناء الحجج المتماسكة، برزت الوسائط البصرية والمبتكرة وقد لجأ كثرٌ ممن اعتادوا الكتابة إلى هذه الوسائط كطرقٍ لإنتاج المعرفة واختراق الضباب الفكريّ الذي أحاط بنا. لقد ضمّينا في هذا العدد أصواتاً أخرى، بالإضافة إلى أصواتٍ عدّة استمعتم إليها في المهرجان، كوسيلة لإطلاق حوارات جديدة وتوسيع آفاقنا.
بما أنّ كلماتنا قد سُرِقَت منّا، يقضي واجبنا السياسي بأن نستمر في إيجاد الوسائل للحفاظ على أنفسنا والآخرين والاهتمام بأنفسنا وبالآخرين. بالتالي، يصبح تجسّدنا نوعاً من المقاومة إذ هو بداية إيجادنا لسبيل الخروج من الذات ودخولها.
 
---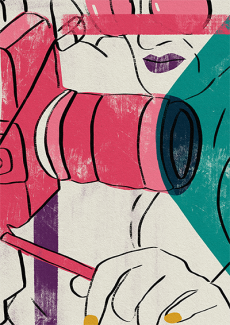 Explore Transnational Embodiments
This journal edition in partnership with Kohl: a Journal for Body and Gender Research, will explore feminist solutions, proposals and realities for transforming our current world, our bodies and our sexualities.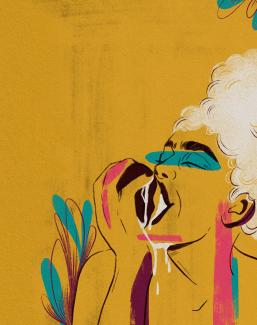 التجسيدات العابرة للحدود
نصدر النسخة هذه من المجلة بالشراكة مع «كحل: مجلة لأبحاث الجسد والجندر»، وسنستكشف عبرها الحلول والاقتراحات وأنواع الواقع النسوية لتغيير عالمنا الحالي وكذلك أجسادنا وجنسانياتنا.
Imma Sala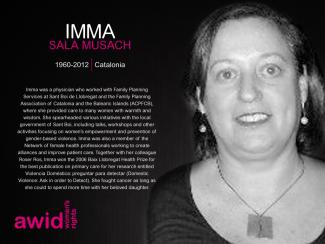 Shehla Masood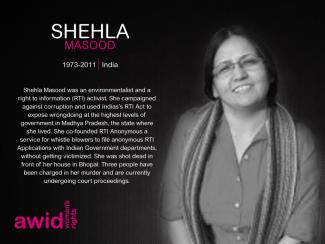 Galina Kozhevnikova